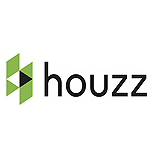 Houzz.com is a website used by homeowners, design professionals and contractors to get inspiration, ideas, and examples for home improvements. It has also become one of the best resources for homeowners to find design professionals in their area.
Whether you are an Architect, Landscape Architect/Designer or Interior Designer in the residential space, you need to be using this resource. In this episode I discuss with Dave Mayer of Houzz.com the different ways Design Professionals can use http://www.houzz.com to promote their design services and improve visibility for their businesses.
Show Notes
Houzz.com – http://www.houzz.com
Topics we discuss in our conversation:
How to use Houzz in your business
How to set up your profile to get the most attention
What is Pro+ and how can it help my visibility on Houzz?
The value of testimonials on your Houzz profile
How to use Houzz as a design support tool with your clients
Links & Resources Mentioned:
Jeff Wortham's Houzz profile
http://www.houzz.com/pro/jeffwortham/jeff-wortham-associates